Become an HMS Oardacious Sponsor
Every penny counts when it comes to supporting our charity, the Royal Navy and Royal Marines Charity, and whether you're a private company, or one person, we want to make sure you feel part of the HMS Oardacious team. Every donation of £1 or more will receive a personal token of thanks directly from the team, from a signed photo to an invitation to our 2019 Charity Gala.
We have three types of sponsor; Individuals can donate any amount through our online payment system, smaller businesses or generous individuals can join our 500club or our 250club and Corporate Sponsors who donate over £1,000 can benefit from our Gold, Silver or Bronze Sponsor packages.
For more information, and to view those Sponsors who are already onboard, please click on the links below.
250club and 500club
All 250Club and 500Club members get the unique opportunity to come along with us from La Gomera to Antigua. You will get your name on the side of the boat, recognising your generous support.
500club
Donate £500 to have your name printed in bold on the side of the boat. You'll receive a signed team photo, a Thank You video on Social Media, an official HMS Oardacious Mug and a Team T-shirt.
250Club
Donate £250 and you'll receive a signed photo, a shout out on social media, your name on the side of the boat and an official HMS Oardacious Mug
Corporate Sponsor Options
Becoming a HMS Oardacious sponsor is not just advertising; it is a way to engage with the wider Royal Navy Submarine Service network in an environment they are passionate about. A Sponsorship Package with HMS Oardacious represents an opportunity to strategically position your brand amongst some of the worlds most renowned companies who are committed to supporting the Royal Navy, the team and more importantly the deserving charities they represent
SOCIAL MEDIA
Total reach 20.1 Million with over 1 million engagements
MEDIA COVERAGE
Overall race reach (based on 2016 stats) of 3.3 Billion (inc 2.3 Billion digital news, 365 million TV, 43 Million Print) Including National Geographic (250+ broadcasts of 2 x 60 min documentaries in 120+ countries), BBC One (2hrs across BBC breakfast and race day BBC1), Online Articles, Print Articles (national papers), 100+ National and regional TV broadcast since 2015
EVENTS
HMS Oardacious Charity Gala, Military Open days, Boat Shows, Regattas, Tattoos, Visits, STEM events and Teamwork & Leadership presentations
Donations >£10,000
Logo placed on the largest most prominent part of the boat or main cabin to give maximum exposure and on the front of the team kit to be worn during the race and events pre and post challenge.
Status as Gold Sponsor on the home and partners pages of our website.
Team promotion of your organisation at associated media interviews/press events.
Team endorsement through our Digital platforms.
5x Complimentary tickets to our Charity gala (October 2019).
Corporate days/leadership and teamwork seminar from the team with the boat for "show and tell".
Donations £5,000 - £10,000
Company logo boldly displayed on the hull of the boat and embroidered on the back of the team kit worn during the race giving great exposure to your brand
Status as a Silver Sponsor placed on the partners page of our website.
Video footage and photos of your product/brand on our blog. Team promotion through the digital platform.
2 x Complimentary ticket to our Charity gala
All other Bronze Partner Benefits.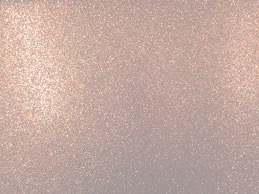 Donations £1,000-£5,000
Company logo placed on the boat and our website.
A shout out on our social media channels.
Signed picture from the team and branded merchandise (Mug/Mouse-mat/T-shirt).
To become a Corporate Sponsor or to find out more about the sponsorship options please email Admin@HMSOardacious.com